ALTCULTURE MAGAZINE ֎ 55 ֎ 3/2022 ֎
Noua Ordine Culturală (VII)
De Eugen Matzota
ECOULTOUR le mulțumește tuturor celor care sunt alături în lupta pentru educație și cultură!
Oamenii New Age
Cine au fost aceia luptau împotriva Sistemului, împotriva valorilor prețuite de conservatori, dacă nu cei tineri, firește, majoritatea studenți, încercând să schimbe lumea părinților lor?
---

[T]ineretul din America, în special cei din campus-uri universitare, a început să protesteze împotriva tuturor lucrurilor care i se păreau nedrepte în America: rasismul, distrugerea mediului înconjurător, sărăcia, misoginismul și represiunea/exploatarea sexuală, violența domestică si războiul din Vietnam, depersonalizarea datorată noilor tehnologii, și corupția din politica…
În pofida opiniei general acceptate, hippies aveau un mare respect pentru America și credeau că ei sunt adevărații patrioți, singurii care doreau cu sinceritate să își salveze patria și să o facă să devină din nou cea mai bună țară posibilă.

http://www.michaelbutler.com/hair/holding/articles/HairArticles /scottmiller.html
Organizația religioasă oficială de masă este respinsă mai ales de către hippies în favoarea unei experiențe spirituale mai personale, unii fiind atrași de credințe religioase indigene și populare, cum ar fi cultul vrăjitoarelor sau Vechea Religie.

Unii îmbrățișează păgânismul, alții, curente religioase de inspirație orientală.

Ethos-ul grupului hippy îl constituia, esențialmente, o mișcare religioasă, a cărui scop era să transceandă limitările instituțiilor religioase oficiale de masă, după cum apare argumentat de către Timothy Miller*.

Conducătorii spirituali, numiți Înalți Preoți, erau mult respectați în comunitățile hippy.
În vremuri agitate, în vremuri de mari schimbări, oamenii se orientează în două direcții extreme: fundamentalism și experiență spirituală personală…
În lipsa unor liste de membri sau chiar a unei filosofii sau dogme coerente, este dificil să definim sau să măsuram amplitudinea mișcării – neorganizate- New Age.
Dar în fiecare oraș important, american sau european, mii dintre cei care caută introspecție și dezvoltare personală se grupează în jurul unei biblioteci, al unui dascăl spiritual ori al unui centru de educație.

J. Naisbitt & P. Aburdene, Megatrends 2000, William Morrow & Company, New York, NY, 1990
În general, ideea principală era că înțelepciunea sau cunoașterea ocultă veche poate să ofere o cale spre iluminare și salvare.

Mai mult decât atât, exista dorința de conectare la alte realități, ceea ce a adus la utilizarea drogurilor cu scopul expres de desprindere de realitatea imediată și de conectare la Lumea Divină.
NOTE:
*Miller, Timothy, The hippies and American Values, 1991, University of Tennessee Press
VA URMA
Fragment din cartea TEOSOFIA, ULTIMUL RĂSPUNS
---
---
---
Îți place ce-am făcut până acum?
Ajută-ne să mergem mai departe, cu atât cât poți.
Leu cu leu s-a construit Ateneul.
Asociația ECOULTOUR – OAMENI, FAPTE, IDEI – RO46INGB0000999911598179, ING Bank, RO21BTRLRONCRT0287053901, Banca Transilvania
Did you like it?

DONATE

THANK YOU!
De citit în limba română: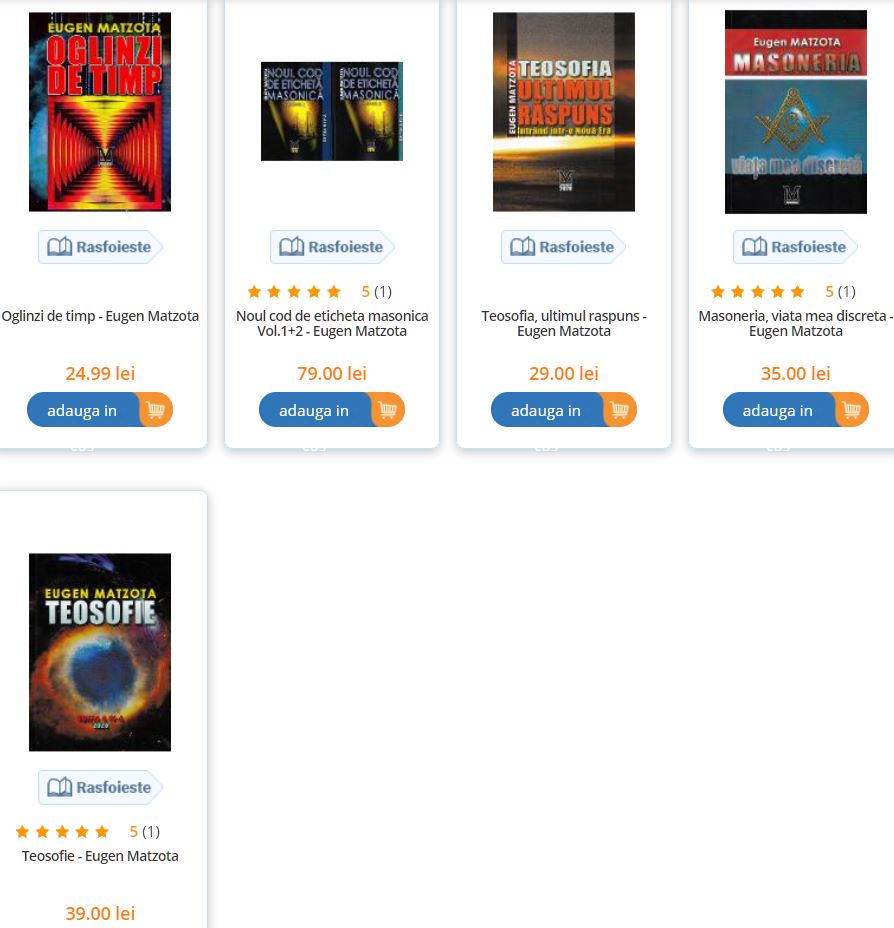 Readings in English